Unwind at beautiful Wallis Lake.
When you just want to get away from it all and relax with family, friends and even your dogs, Wallis Lakehouse at Pacific Palms, NSW, is the perfect destination. The large single-level family house will sleep up to 14 guests, and you can spread out to your heart's content across 27 tranquil acres. Book now for your next holiday.
Find out more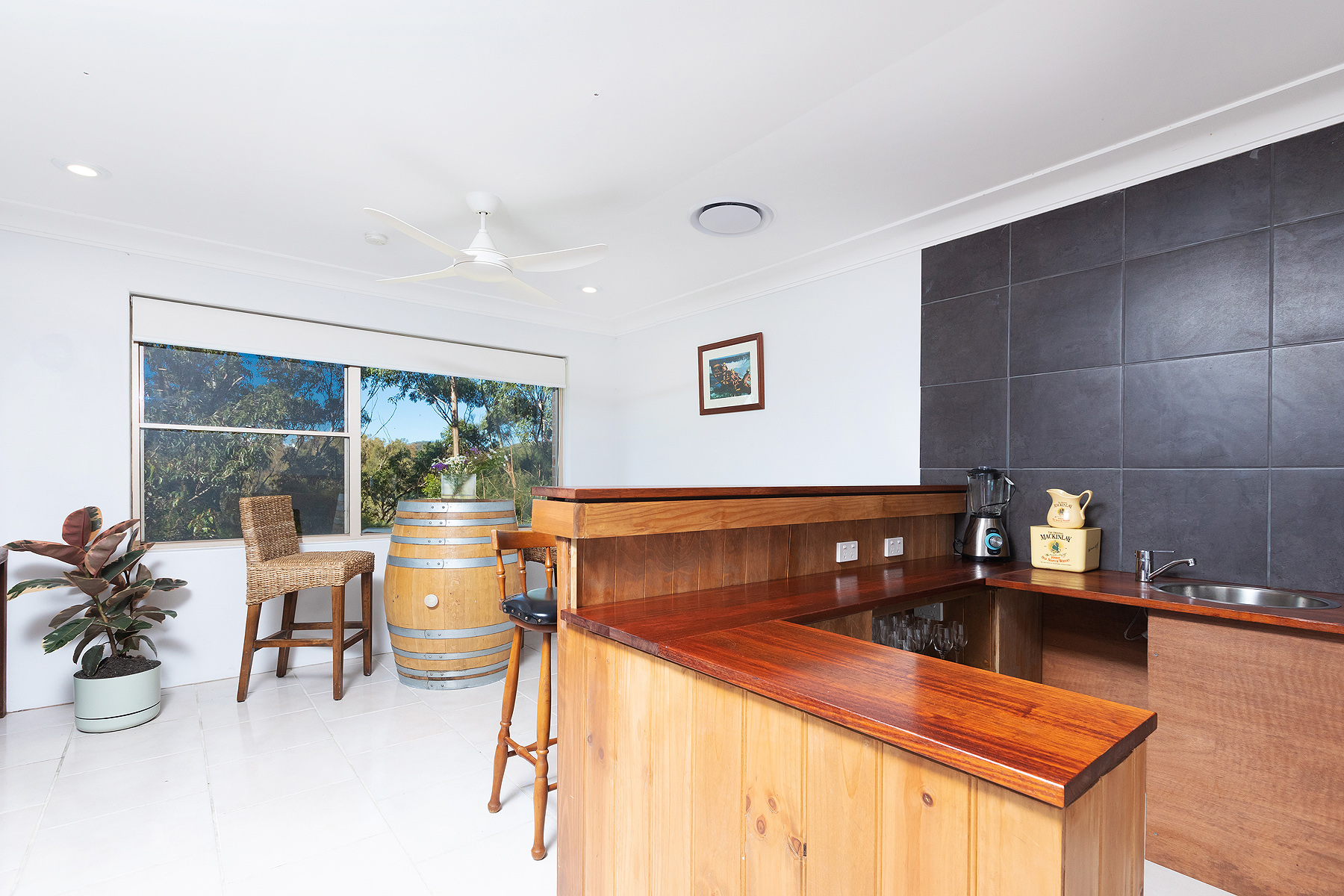 Features
Lake frontage
100m of private lake frontage, with 6 kayaks and a rowboat provided.


Outdoor pool
Secluded entertainment & pool area, overlooking sweeping views of bushland.


Sleeps 14 guests
5 bedrooms, 10 beds for up to 14 guests, a massive open living area and 4 bathrooms.


27 tranquil acres
Privacy and space galore, including a large grass field area. Dogs welcome.


Hear from our guests
We stayed at the lake house for our friends birthday. The house is perfect for a large number of guests due to the number of rooms/sleeping spaces. The pool and bbq area is great for chilling out in the evening and the oval is perfect for a game of cricket/soccer. We got the local courtesy bus to Pacific Palms Recreation Club which is about 10 mins drive. A good way to spend a few hours of the day. Would not hesitate to recommend this place.
Great place to stay for lots of families. The living space and central dining area is great. We really enjoyed the grounds, the access to the lake which we went on on kayaks and a boat and played some cricket on the cricket pitch. The kids also very bravely went in the swimming pool in wetsuits! We intend to definitely come back in the summer and maybe include camping in the grounds.
Loved our stay at Wallis lake house. Fantastic outlook from the entertaining area outside overlooking the whole property and lake. Extremely isolated and plenty of space.
We had an amazing time at this property! There were 15 young adults and we all fit extremely comfortably. Heaps to do here, we loved the kayaks! Definitely will be returning.
Great property for an extended family of 16 to enjoy. Loved the location & isolation of the property but at the same time only a 5 minute drive to Blueys for coffee & the beach. Big pool was used frequently & kitchen brilliant for preparing a couple of banquets. Everyone loved the cool room. Will be back for sure.